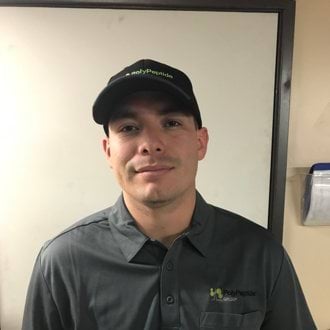 Bryant Romero
Senior Facility Technician / EHS Technician (US) – Engineering
Why is PolyPeptide a great employer?
It is always good to know that Polypeptide strives to be the best in the industry and that employee development is a vital goal within the company.
What's it like to work at PolyPeptide?
Working at polypeptide is never boring. The daily work environment is filled with both challenging and learningful experiences that will serve to strengthen the backbone of your expertise.
Why work at PolyPeptide?
Polypeptide is a great place for growth surrounded with people who have been in the industry for many years.