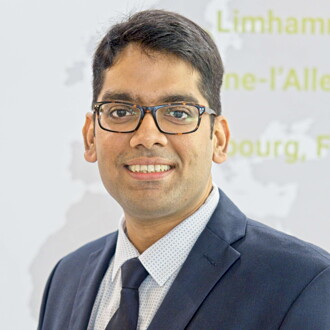 Abhinav Lakhotia
Global Head - Generics Sales – Sales & Marketing
Why is PolyPeptide a great employer?
PolyPeptide provides an open culture where everyone is approachable and different viewpoints are respected.
It is a place where contributions are recognized and opportunities are provided to take on additional responsibilities.
It also provides a great Work –life balance.

What's it like to work at PolyPeptide?
If I have to sum it in one line, I would say  - I never have Monday Blues! But to elaborate, it feels nice to work at a company where you are valued.
While you are always encouraged to learn and push your boundaries, there is no undue pressure. So there is also a sense of security associated.

Why work at PolyPeptide? 
PolyPeptide gives a conducive environment for learning and growth. Being present in 5 different countries and working with partners in many more, it provides international exposure  in a multi-cultural environment.   
Also, It is always good to be at a company which not only values your contribution to the organization but also your personal life.